ICT and fintech to Malaysia – Trends and opportunities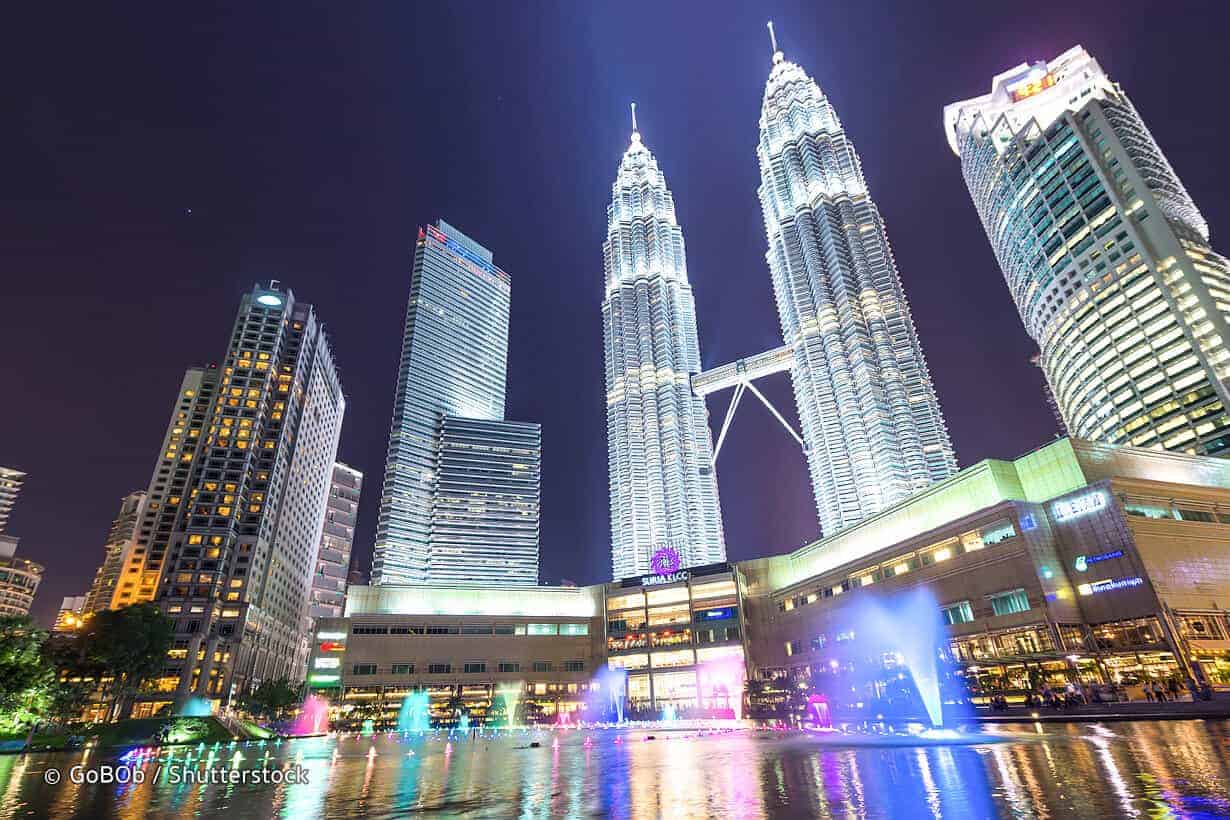 Trends and opportunities
The market
With 20.6 million internet users in 2015 (Source: Internet World Stats 2016), the Malaysian information communication technology (ICT) market has strong growth fundamentals, including rising incomes and a high-tech-focused national development plan. Key sectors include government, telecoms, finance, health and education. Enabling technologies that can bring Malaysia's 1.1 million registered businesses into the new economy are in high demand.
Online retail sales in Malaysia are expected to generate US$6.2 billion by 2018, supported by increasing disposable incomes and internet penetration of 67 per cent according to Frost & Sullivan (2016). e-commerce is particularly well-suited to the country due to its strong banking sector, good distribution networks and widespread use of credit cards. Malaysia's mobile sector has flourished with three established players and a fourth smaller operator, with additional entrants expanding competition via 4G licensing arrangements. Between 2013 and 2015, smartphone ownership in Malaysia grew by 34 per cent with mobile subscriptions reaching 44.1 million and a penetration rate of 144 per cent (Source: Business Monitor International 2016).
There are promising opportunities in the IT services area, as the government is implementing measures to nurture Malaysia into a regional service hub. Outsourcing in key verticals such as banking and financial services is attracting investment in data centres and other infrastructures. Key priority areas include e-commerce, creative technology, cloud computing, Internet-of-Things (IoT) and Big Data Analytics (BDA).
The government has a number of long-term initiatives with favourable implications for IT product and service, including investment in high speed broadband infrastructure and encouraging international companies to consider Malaysia as a test bed for the global ICT industry. The government's Malaysia Digital Economy Corporation (MDEC) has been mandated to drive the nation's digital economy agenda to capitalise on the 3,800 tech companies and 150,000 high-income knowledge workers across the country.
Although there is a sophisticated metropolitan market in and around Kuala Lumpur, the ICT industry is still a developing market in other regions. The Malaysian ICT market is import-oriented and relies on foreign technologies, with international software, hardware, and service providers already active in the market. MSC Malaysia (formerly known as the Multimedia Super Corridor) was set up in 1996 with the aim of building a competitive cluster of local ICT companies and a sustainable ICT industry.
With the ASEAN Economic Community supporting freer flow of capital between countries, this will present opportunities for financial services companies to promote products, services and cutting-edge technology through Malaysia to the rest of the region.
Malaysia's FinTech story
In 2015, Malaysia became the first Asia Pacific nation to regulate for equity crowdfunding in its drive to develop the FinTech agenda. Moreover, Malaysia recorded the highest innovation performance amongst middle income countries.
With FinTech no longer limited to traditional centres like Silicon Valley and London, and global oil prices at an all-time low, Malaysia's ambitions to grow the FinTech sector in recognition of the growing need to reduce its economy's reliance on energy and foster innovation within its strong capital markets.
Malaysia was ranked 4th globally in financial market development by the World Economic Forum, reflecting the country's position as a major financial centre and its proximity to a large potential customer base of international financial institutions and end users. Malaysia is also strongly connected within the US$2 trillion of global Islamic finance market (Source: World Bank 2015).
The high levels of digital adoption and internet penetration in Malaysia make it an attractive market for Australian FinTech solutions. The limited FinTech solutions available in Malaysia coupled with growing demand reflect a market opportunity that Australian firms are well placed to access.
Opportunities
Digital media
Digital Media is booming in Malaysia, a country with 67 per cent internet penetration that is set to increase further with emerging adoption of mobile devices and social media. The mobile entertainment segment is the primary contributor of premium content revenues growth, which is likely to be driven by mobile gaming and music-based content. There is a growing demand for digital media/e-commerce in other National Key Economic Areas (NKEAs) such as network security, e-learning and edutainment solutions, telecommunications, e-government and e-health.
Broadband IT
Malaysia strives to promote itself as an IT hub in the Asia-Pacific region. Demand for broadband is increasing due to mobile technology. Mobile broadband is increasingly popular in the country with growing ownership rates of smartphone handsets and other mobile devices.
In its efforts to become an industrialised nation by year 2020 and realising the importance of broadband as the backbone of a knowledge economy, the government has rolled out a national broadband plan and invested in wireless networks to increase broadband access. The broadband strategy to help achieve the target will use a mixture of fixed, mobile and satellite technologies. The push for broadband increased access will create a large demand for telecommunication products and solutions in the country, including cloud computing.
Cloud computing and data centres
Cloud computing is expected to gain momentum, with growing investments in data centres and ICT infrastructure in Malaysia. This model is becoming an important part of most organisations. IT strategy and is one of the government's top 10 strategic technology priorities in the government's Economic Transformation Programme.
Business-process outsourcing needs are expanding in Malaysia and providing a base for cloud computing growth and IT security solutions. Datacentre and cloud computing-related services and infrastructure revenue grew by 26.2 per cent to A$271 million in 2014, according to the Malaysian government's Performance Management and Delivery Unit (Pemandu).  According to Frost & Sullivan (2015), based on a market survey, 33 per cent of organisations consider cloud computing as their top priority and one-third of organisations in Malaysia are using some form of cloud computing. In Malaysia, Software-as-a-service (SaaS) has the highest adoption in cloud computing followed by Infrastructure-as-a-service (IaaS) and Platform-as-a-Service (PaaS). Hybrid Clouds remain the dominant form of deployment by enterprises and this model has been identified by service providers as a key growth market. While the adoption of cloud computing offers multiple potential benefits, there are also concerns regarding bandwidth consumption, lack of maturity of cloud environments, latency, data security and privacy guarantees from service providers.
Financial IT
Bank Negara Malaysia (BNM), the country's central bank, is responsible for promoting monetary stability and smooth operations of national payment and settlement systems. The introduction of the Tun Razak Exchange, formerly known as the Kuala Lumpur International Financial District, will house major international banks and financial services firms which is expected to draw local software investments that support the growth of industry-specific applications such as banking and customer services solutions. The government has launched the Malaysia International Islamic Financial Centre Initiative, which allows locally incorporated foreign banks to establish Islamic subsidiaries, as well as the web-based fully automated system for issuing and tendering.
Health IT
Healthcare expenditure in Malaysia is increasing rapidly, forecasted to grow more than 7 per cent to reach A$17 billion in 2016 from last year (Source:Frost & Sullivan 2016). The scale and scope of e-health in Malaysia shows potential in Internet-based health services. e-Health in Malaysia covers all forms of electronic health care delivered over the Internet, from informational, educational and commercial products to direct services offered by professionals, non-professionals, businesses and consumers. The Malaysian government has committed funding to enable telemedicine and healthcare IT adoption feasible for the rapidly growing healthcare sector.
e-Health also includes a wide variety of clinical activities that have traditionally been characterised as 'tele-health' but are delivered through the Internet. Malaysia's Hospital Information System (HIS) is being implemented in phases at all new and existing hospitals and clinics. ICT solutions are sought in the growing aged care sector as a result of demographic changes in the country. In efforts to link public and private facilities, a National Health Informatics Centre will ensure all health information is processed centrally to control the transfer of patient information between providers. The emphasis on ICT infrastructural development as well as application usage and adoption will provide the private sectors with extensive investments and employment opportunities.
IT services
With the growth in Business Process Outsourcing (BPO) and IT services, Malaysia's IT services spending is forecasted to grow 9.5 per cent over 2016-2020 and reach A$3.3 billion by 2020 (Source: Business Monitor International 2016). The Malaysia IT market is one of the most developed markets in the Southeast Asian region. Malaysia is generally viewed in a positive light for its competitive position, which has attracted several reputable multinational corporations and service providers to its shores. As a result, IT consulting services as well as the maintenance and support of existing IT systems is in growing demand and can account for as much as 70 per cent of company IT budgets, according to Business Monitor International (2016).
As a result of strong domestic demand for outsourcing services and intense competition from India and China, the government has been supportive in developing Malaysia into a competitive location through various incentive programs aimed at upskilling the local workforce to create a ready IT services talent pool. World-class companies such as DHL, HSBC, IBM, Intel, Motorola, Nokia, Shell, Unisys and others have set up their base of regional and global operations in Malaysia.